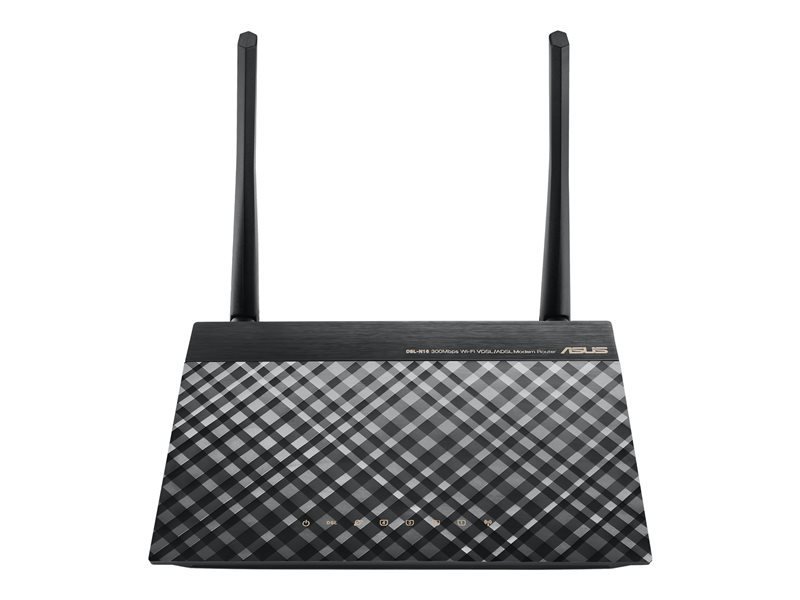 ASUS takes its name from Pegasus, the winged horse in Greek mythology that symbolizes wisdom and knowledge. ASUS embodies the strength, purity, and adventurous spirit of this fantastic creature, and soars to new heights with each new product it creates.
The ASUS DSL-N16 ADSL/VDSL wireless modem router is stylish, truly multi-functional, and has reliable performance. It can connect to the internet using either the Ethernet or DSL WAN (Wide Area Network) ports, allowing customers to use it as either a modem router or a standalone wireless router. Compatible with ADSL2/2+, ADSL, VDSL2, fibre and cable services.
The easy-to-use ASUSWRT graphical user interface unlocks the power of DSL-N16 giving robust control to optimize your network for you. 30-second setup and easy traffic management mean even network newbies can enjoy its sophisticated features, while power users will love its IPv6 support, multiple wireless SSIDs and encrypted VPN access.
Total flexibility with DSL and Ethernet Internet connections
DSL-N16 has two ways to connect to the Internet, with a choice of DSL and software Ethernet WAN. You can use DSL-N16 as a DSL modem Wi-Fi router or a standalone Wi-Fi router according to your needs. And with the ability to switch instantly between connections if one fails (and switch back again when it's fixed) or combine multiple connections for more bandwidth, it's perfect for reliable, always-on internet connectivity.